Hearing Instrument Batteries and Accessories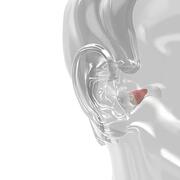 There will come a time when you will need a new battery for your hearing instrument, or may want to consider one of the many accessories available for the device. We can discuss what accessories and batteries are available, the many features and benefits of each one, and the ones we can recommend to help extend the life of your hearing instrument.
Batteries
We are proud to carry one of the best batteries for hearing instruments, the Rayovac ProLine Advanced Mercury Free battery. The Rayovac battery comes in all sizes: 10A, 312A, 13A & 675A. Order any one of these batteries, and it comes with FREE shipping.
Accessories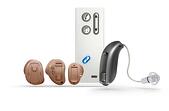 We provide detailed information about accessories, such as earpieces and earplugs, hearing protection earpieces and earplugs, hearing protection earpieces and monitors for musicians, swimplugs, and earmolds for hearing instruments. For earmolds, we use Westone, our preferred earmold lab. Any of these accessories can be customized to fit your particular hearing needs.
In addition, we offer a variety of other hearing aid accessories, including:
Personal FM Systems. For those who want nothing but the very best hearing in meetings, when it is very noisy, over long distances, at home listening to TV or music, at work, in the car
Remote Controls. For ease of adjusting your hearing aids
Audio Streaming Devices. Wirelessly streams audio from your TV, music player (iPod), cellphone and landline phones to your hearing aids (your hearing aids become your wireless headset for any audio source)
Remote Wireless Microphones. Very small and handy devices streaming speech or any audio signal to your hearing aids for improved speech intelligibility in noise (esp. in restaurants, in the car and in meetings)
Did you know?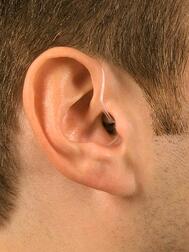 Treatment for your hearing loss with hearing instruments will improve your quality of life by:
Making everyday listening situations easier to cope with
Making other people's speech becoming more distinct
Being able to follow conversation again in a restaurant, at a party, or in meetings and groups
Understanding what your grandchildren are saying
Noticing warning sounds in traffic or signals from household appliances
No longer ignoring door bells and the telephone
Being able to hear the TV at a normal volume setting
Hearing the sounds in nature again
Improving your earning power
Being more intimate and warm in family and other close relationships
Having better emotional stability
Having more of a sense of control over life events
Having improved physical health